APCCM 2008 Home
APCCM Home
ACSW 2008 Home
Call for Papers
Scope
Important Dates
Program Committee
Paper Submission
Conference Mgmt System
APCCM 2008
Keynote & Papers
Program Overview
APCCM Program
Camera-Ready Papers
Registration
Accommodation
Past Conferences
APCCM 2007 Web Site
APCCM 2007 Proceedings
APCCM 2006 Web Site
APCCM 2006 Proceedings
APCCM 2005 Web Site
APCCM 2005 Proceedings
APCCM 2004 Web Site
APCCM 2004 Proceedings
Latest News
January 27, 2008: The APCCM 2008 keynote speaker Qing Li has kindly agreed to distribute his presentation slides via the APCCM 2008 Web-site.
January 22, 2008: ACSW 2008 is on its way. Pictures, slides and other material related to APCCM 2008 will be made available after the conference.
Older news can be found here.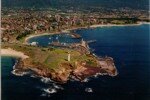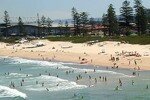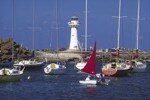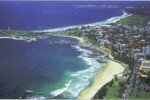 APCCM 2008   (part of ACSW 2008)
January 22-25, 2008 -- Wollongong, New South Wales, Australia
The Asia-Pacific Conferences on Conceptual Modelling provide an annual forum for disseminating the results of innovative research in information modelling and related areas.
The amount, complexity and diversity of information held in computer systems are constantly on the increase, and so are the requirements and challenges to be met for useful access and manipulation of this information. Conceptual modelling is fundamental to the development of up-to-date information and knowledge-based systems. The conference series aims on bringing together experts from all areas of computer science and information systems with a common interest in the subject.